The Top 10 Golf Courses in Spain for 2021
Spain is known for its mild climate and delicious food. It's the perfect place for golf with courses playable all year round. Whilst in summer you want to avoid the midday sun, in Autumn the mild climate will have you playing in short sleeves all day long. Therefore, if you want to avoid the mud, cold and rain these are the top 10 golf courses in Spain for 2021.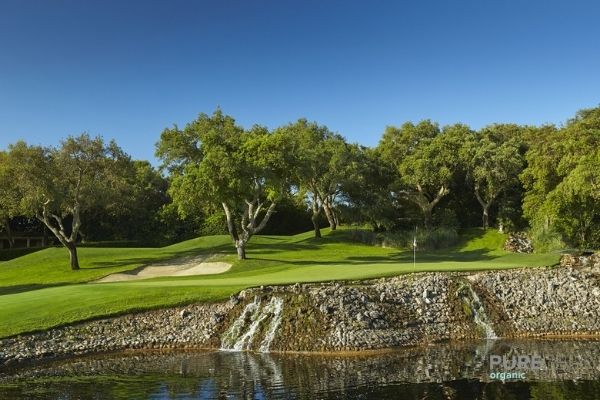 The Real Club Valderrama is arguably the most famous golf course in Spain and is well known around the world. Fittingly, in 1999 it was rated the top course in mainland Europe by Golf World Magazine. It was designed by Robert Trent Jones. It has hosted the Spanish Open in 2016 and the Ryder Cup in 1997. The course is renowned for giving you an excellent experience with well kept greens and a large practice area. The holes are tough but it is definitely playable with the maximum handicap allowed 24 for men and 32 for women. 

Designed by Javier Arana this course opened in 1968. It has a bit of something for everyone with pine trees, sand dunes and sea views. No two consecutive holes are orientated in the same direction meaning that you have to take the wind into account each time you tee off. In addition, there are plenty of bunkers with Arana incorporating over 100 into the design. It is a links course with a mixture of holes, though all of them are quite challenging. For this reason many of them are among the Top 500 holes in the World perhaps explaining why it has hosted the Spanish Open.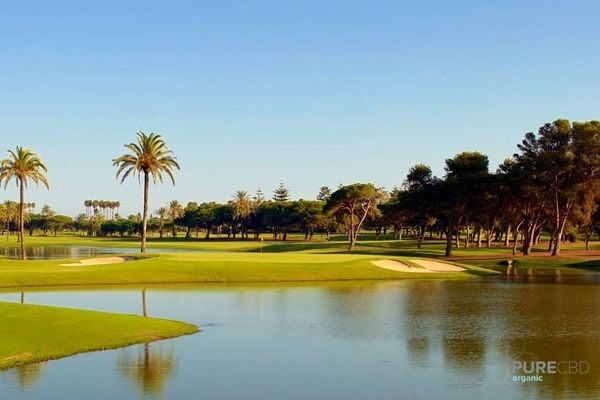 This course opened in 1964 and was designed by Robert Trent Jones, a name that features often on this list! Between 1998 and 2001 it was used for the European Tour Qualifying Finals. It has many strategically placed bunkers and water hazards and the tree lined course makes straying from the fairway a dangerous game. Furthermore, the course reopened from an upgrade in 2016 where all the fairways and tees were reconstructed. The 7th hole is a firm favourite amongst golfers and the course itself is reminiscent of number 1 on this list, Valderrama.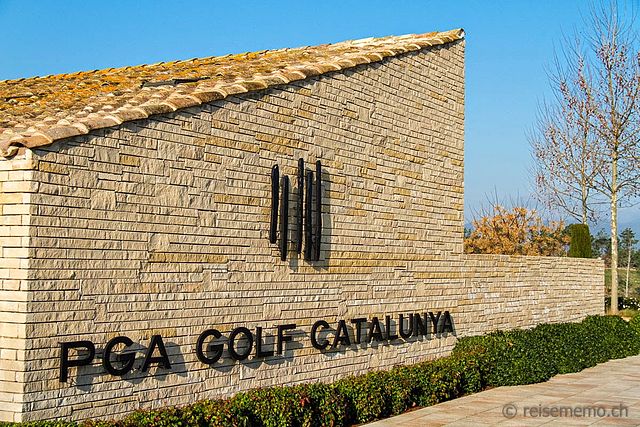 This course has ranked in Europe's Top 100 since it opened at the end of 1998. It has hosted the Spanish Open on multiple occasions, notably in 2009 and 2014. It's just 45 minutes north of Barcelona and a few kilometres from Girona airport therefore very accessible for international players. Angel Gallardo and Neil Coles have created a versatile course with each hole having the ability to be played from five different tees. The course twists and turns through hills, trees and lakes. Unfortunately the course was unsuccessful in its bid to host the 2022 Ryder Cup.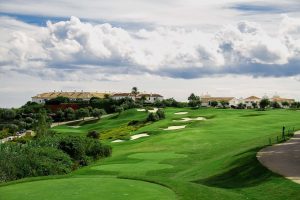 This course only opened in 2007 but it has already become a firm favourite. It's got one of the longest layouts in Europe measuring almost 7,000 metres from the tips. However, the lack of property development around the course is rare for golf courses in this part of the world and it makes for a beautiful game of golf. It has excellent practice facilities based around the 'Jack Nicklaus Academy'.  However, a buggy is recommended for this large course but the time between tees will allow you to take in the views. Notably, the Solheim Cup is going to be staged here in 2023. One thing to watch out for is the breezy nature of this course so make sure to bring your best game!
6. Real Club de Golf Las Brisas, Marbella 
Another golf course near Marbella but another brilliant one. It's an older course designed in 1968 by Robert Trent Jones after he finished Sotogrande. This course was given a revamp in 2014 by Kyle Phillips. Las Brisas was one of the first courses in Europe to use bent grass. It hosted the 1973 World Cup of Golf and is a great course to test your skills. In addition, it has plenty of well-placed bunkers, water hazards and some difficult to navigate raised green sites. Furthermore, the experience will leave you feeling like a first class guest with plenty of parking, a great ProShop and delicious food.
7. El Prat, Barcelona 
The golf course on this site opened in the 1990s after relocating due to airport expansion. Designed by the Greg Norman team, it has two 18 hole layouts and a 9 hole practice course. It is divided into five sets of nine holes. It hosted the Spanish Open in 2011 and 2015 using the Abajo and Arriba nines. Using this combination of nines means that the course is stretched over 7,300 yards from tip to tip. It's a wide course but there are some large bunkers around the greens to make sure you stay on your toes. Therefore, you'll need to be feeling confident with your drives from the very first hole if you choose to do the Open course as it stretches over 400 metres.
8. Real Sevilla, Seville
This course opened in 1991 and was designed by José Maria Olazábal. It has hosted the World Golf Championships and the Spanish Open. It is a tough course which requires a good short game. Above all, for those of you that aren't fans of water this course could be for you as there are only a few water hazards. A game here is much more reasonably priced than some of the other courses on this list. Unfortunately, it is often overlooked but it's definitely worthy of its place in the top ten.
9. Alcanada, Mallorca
This course is in the north of Mallorca and has a varied layout comprising valleys and ravines. It was designed by Robert Trent Jones Junior. It has beautiful views of the mountains and sea and will be a good test of any golfer. The grass is well conditioned and the rough is not too deep. Additionally, the clever use of the natural landscape makes this course feel comfortable and at ease with its surroundings. There is a well equipped pro shop and a beautiful terrace to relax on when your round is over. 
10. Real Moraleja (No.3), Madrid
The original No.1 course at this club was designed by Jack Nicklaus and was finished in 1976. No. 3 is a modern addition and is a Jack Nicklaus Signature course. It has sand-capped fairways and four large lakes with huge greens and wide fairways. However, large amounts of terrain were moved to create some variety in the naturally flat landscape. Golf here is all about strategy and you'll have to have your head in the game to get the best results. As a result of the fact that you have to be invited by a member to play this course is not higher up the top 10 list. 
Summarising the Top 10 Golf Courses in Spain for 2021
There is no shortage of good golf courses in Spain. There are many courses that have not made this list but are nevertheless high quality and enjoyable to play. Therefore, when you are going out for your next game of golf don't forget to check out our online shop to see our top of the line golf performance range. Our CBD products will make sure you can handle the difficulty of these courses and leave you feeling fresh and ready to play the next day.